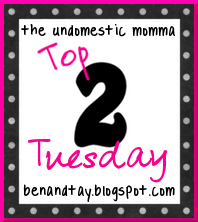 So today's topic is THINGS I can't live without. THINGS - that excludes my people, right? I'm going to give me top 2 material things. Ready?

TOP 2 THINGS I CAN'T LIVE WITHOUT
Seriously, I LOVE LOVE LOVE Diet Coke. I don't drink it every day, but whenever I drink soda, it is almost always Diet Coke. I don't think it is for the caffeine, I just love how refreshing it tastes. Recently I have been on an Orange Soda kick, but I think that is pregnancy related!
I love all types of lip balm. There isn't any brand or flavor that I am loyal to. Actually, when one gets low, I like to go out and buy a different brand to use next. But honestly, I am balming up these lucious lips multiple times a day. In fact, in 10 grade I was voted best lips in the class! LOL